Colorado Web Cams
If you've visited this page before you may have to reload to see the most current picture. Click on your browser's refresh button
Colorado Webcams:
Castle Mountain off Fall River Road:
Castle Mountain is in Rocky Mountain National Park. The camera is along Fall River in Estes Park. This view is uploaded every 15 minutes.
Fall River from the covered bridge at Castle Mountain Lodge:
Longs Peak from the Beaver Meadows Visitor Center: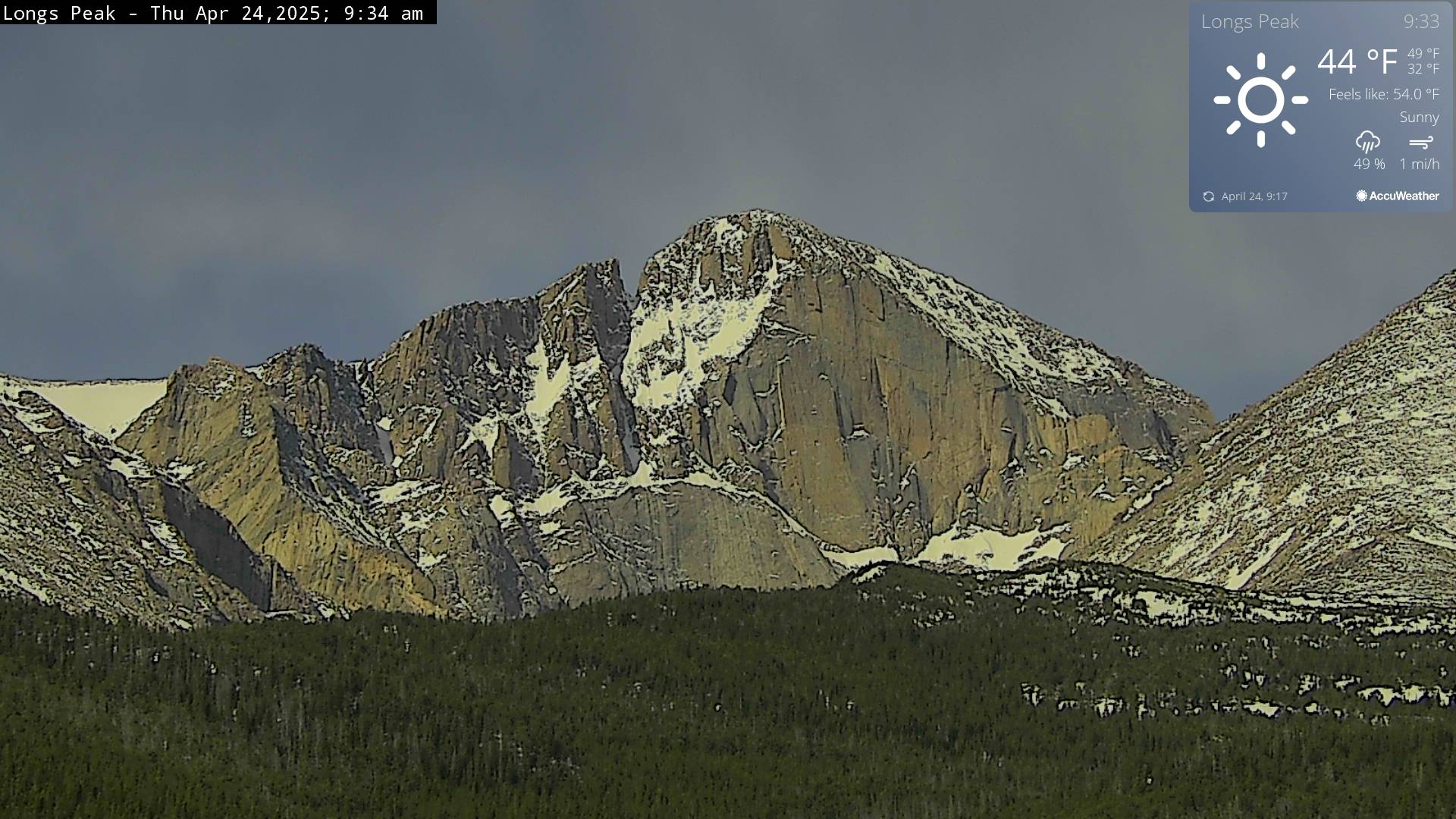 View from Windcliff Webcam out Highway 66:
View from Alpine Visitor Center Webcam
This webcam is now in winter operation mode and will take an image 3 times a day in the morning, midday, and afternoon. Located at 11,796', this tundra view may be obscured by snow or frost (and it's temperature reading is inaccurate). If the webcam fails, it will not be repaired until the end of May when this location is safely accessible again.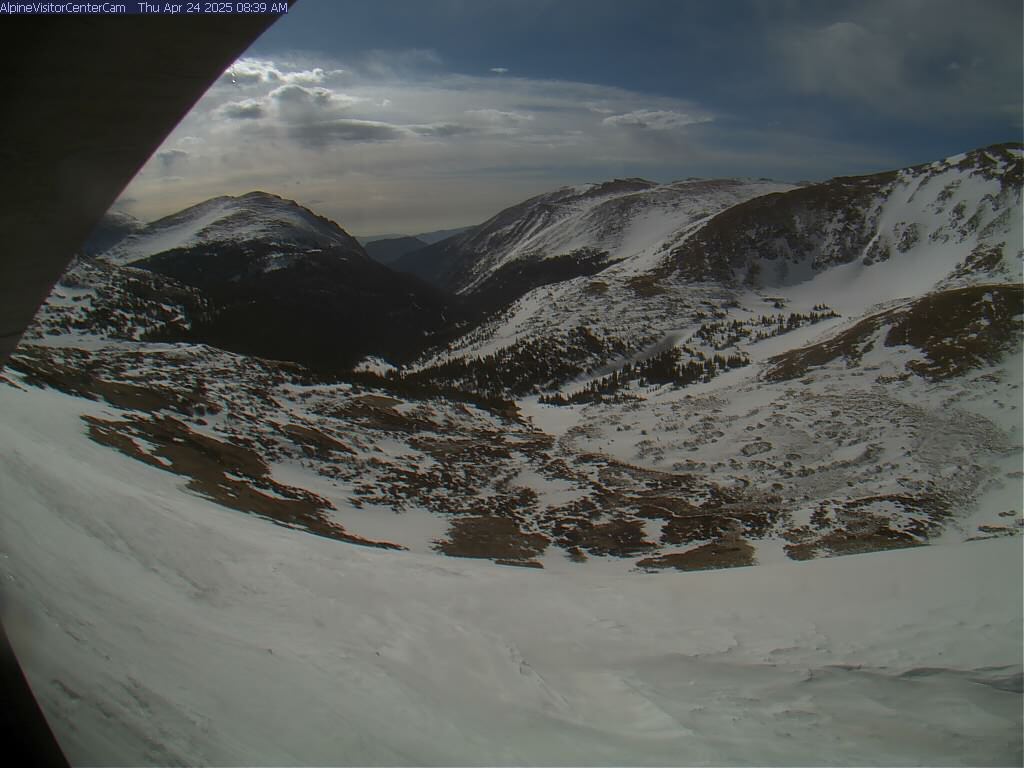 McGregor Mountain Lodge Webcam pointing toward the Fall River Entrance to the Park (click on link to open)
Favorite stored Castle Cam Shots as the wildlife wanders through: